Facturatie
Factureren doet u voortaan digitaal en automatisch.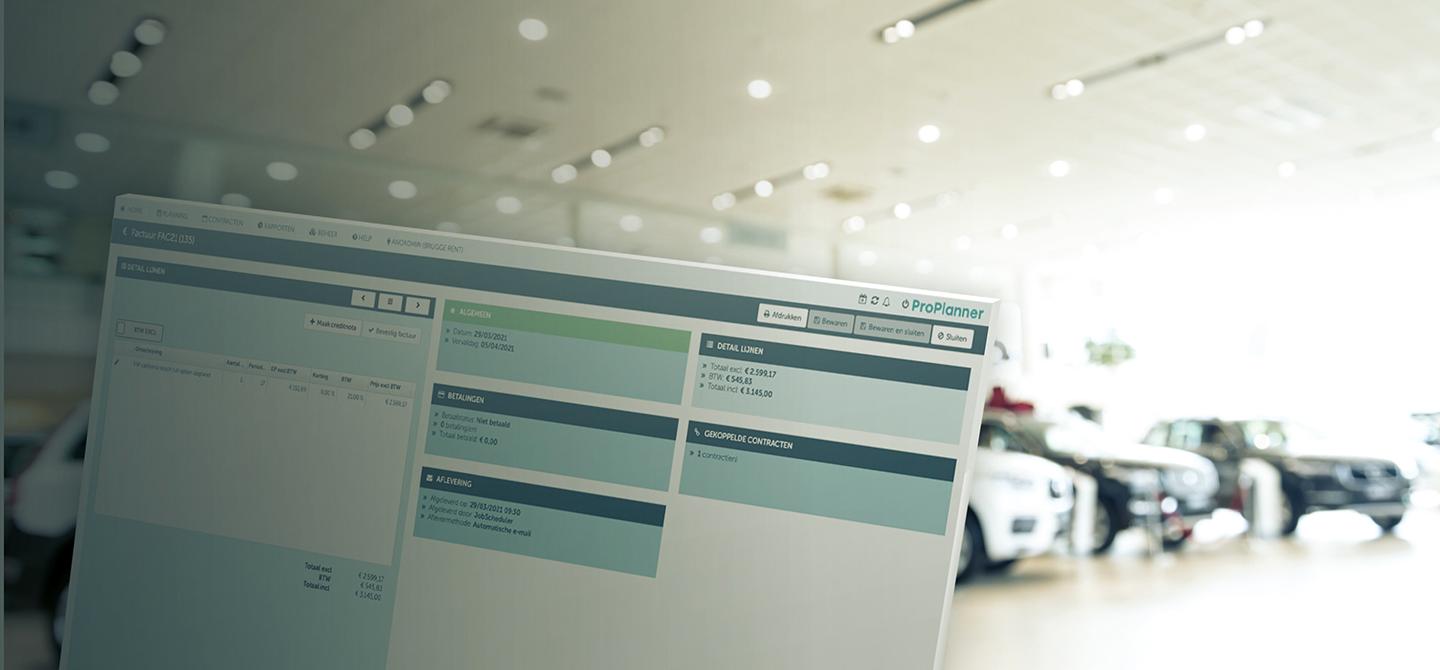 Dankzij de uitgebreide facturatiemogelijkheden van ProPlanner is factureren kinderspel. Ook hier hebben we niet enkel gedacht aan uw gebruiksgemak, maar ook aan het milieu aangezien alles digitaal kan gebeuren.
Met de module Facturatierun kunt u volledig automatisch facturen genereren. ProPlanner maakt een lijst van alle factureerbare contracten binnen een bepaalde periode en deze worden centraal afgerekend. Ook langetermijncontracten kunnen op regelmatige basis automatisch gefactureerd worden.
 
In de module Inningen registreert u of de huurder de waarborg of het voorschot reeds heeft betaald. Deze bedragen worden automatisch vermeld op het contract en de factuur.
 

Ook andere vormen van betalingen kunnen hier ingebracht worden.
De extra gereden kilometers en de verbruikte brandstof komen automatisch op de factuur, maar u kunt eveneens supplementaire prijslijnen toevoegen voor boeteverrekening of de gekozen vrijstelling.