Innovatieve tabletapplicatie
Ga volledig voor digitaal en paperless.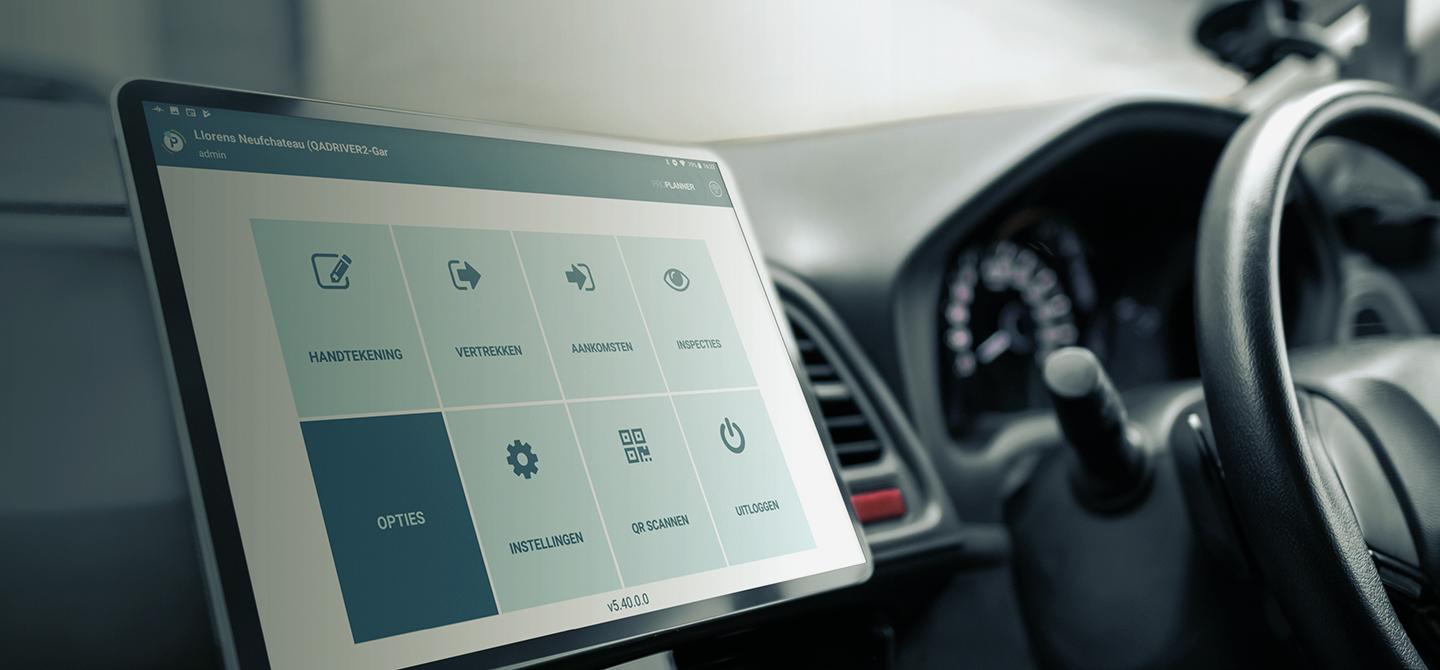 ProPlanner is de eerste fleet management tool waarbij alles digitaal verloopt via een innovatieve tabletapplicatie en er dus geen papier meer aan te pas komt. Hierdoor hoeft u geen documenten meer te kopiëren en te klasseren, maar draagt u ook zo uw steentje bij aan een beter milieu.
Een blik op onze digitale flow:
eenmaal iemand bij u een voertuig heeft gereserveerd, stuurt u – al dan niet automatisch- een bevestigingsmail. Het contract voegt u toe als bijlage en kan digitaal door de klant ondertekend worden via smartphone, tablet of computer.
 
ook het afhalen en de inlevering van de wagen kan 100% digitaal aangezien onze applicatie de schadestaat, kilometerstand, brandstofniveau en andere noodzakelijke gegevens efficiënt bijhoudt. De klant krijgt per mail een document met een lijst van alle bestaande schade, inclusief beeldmateriaal.
 
met ProPlanner scant u de ID-kaart in of neemt u er een foto van. U hoeft niet meer te kopiëren en te klasseren.
 
ook de facturatie verloopt automatisch via mail.
Deze flow kan dus geheel of gedeeltelijk zonder het inschakelen van één van uw medewerkers gebeuren en dit dankzij de innovatieve car sharing app (beschikbaar voor iOS en Android). De klant kan zo volledig autonoom check-out en check-in uitvoeren met zijn smartphone.